A local coffee shop opened and while they serve Starbucks drinks, they needed a brand of their own. I created two different versions of a logo to choose and the latter is the one currently used in most marketing. 
Many people kept asking about their hours so I created a poster that presented their hours and that they serve Starbucks coffee.
Every week, they like to pick a drink that customers may not know about or that fits for the week. It presents each size and their prices, as well as a small description of what the drink contains.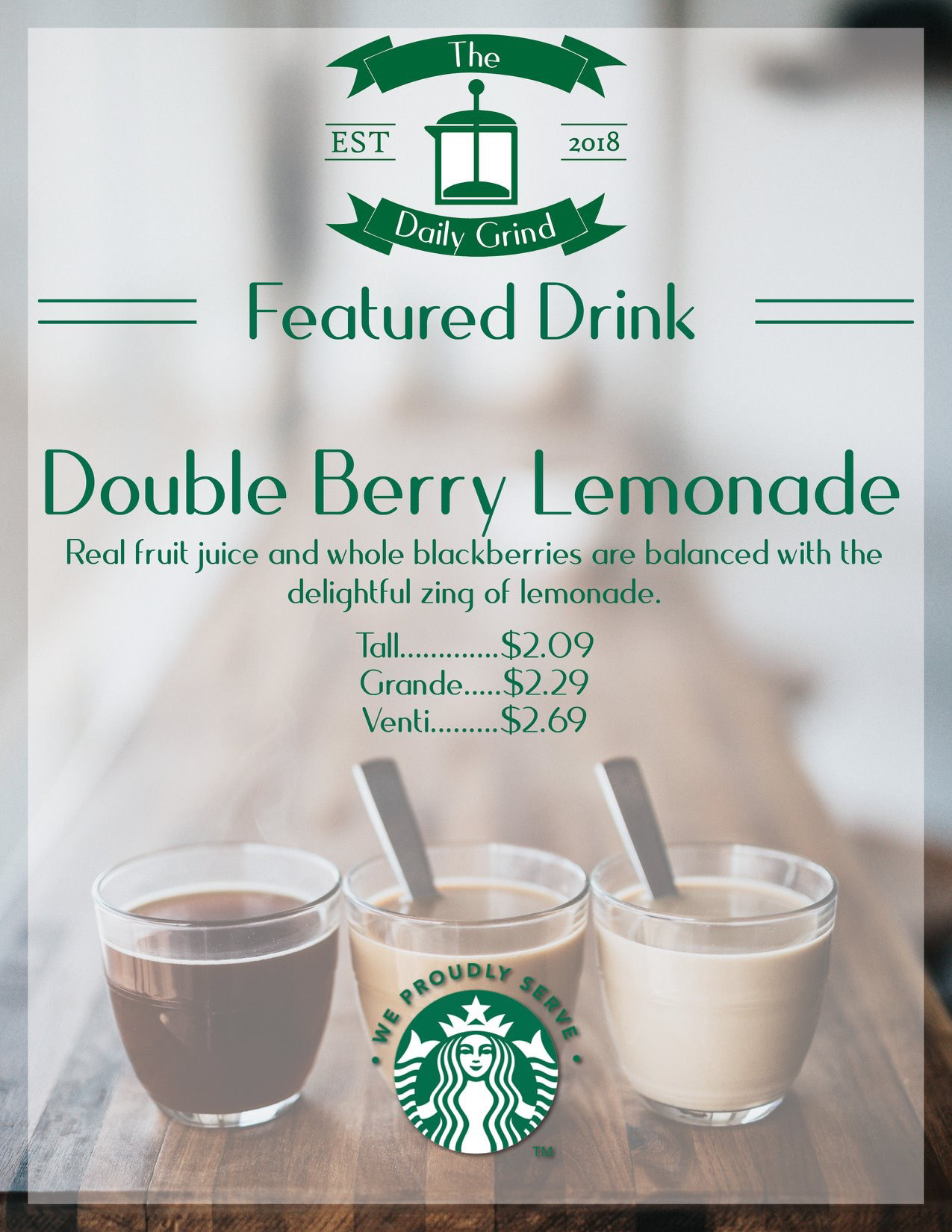 As specials imply a sort of discount, the name was changed to "Featured Drink" and as the semester changes, the image followed. 

There is a Facebook group connected to the The Daily Grind and they needed a banner that explains what the group should be used for. As the semester starts back, they plan to utilize the group more often and keep the community updated as it grows.